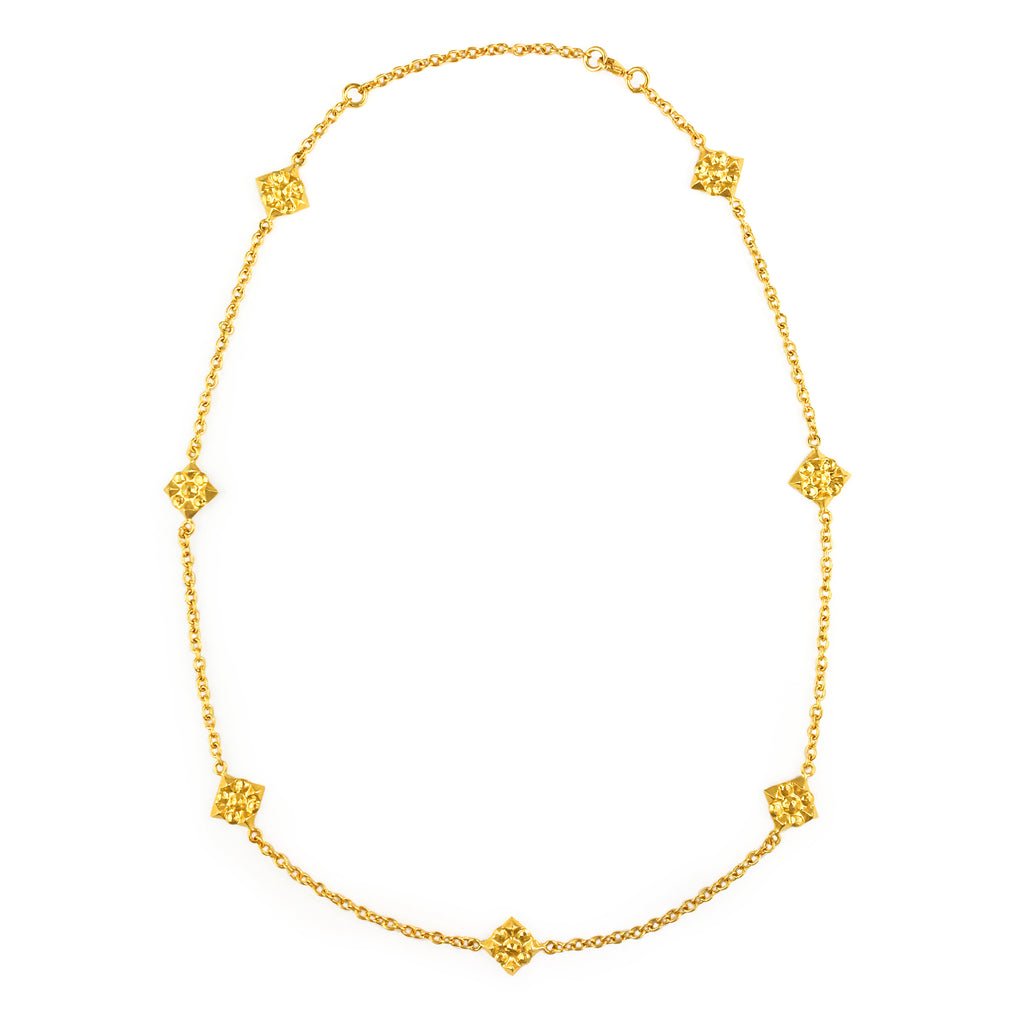 Details
Materials: 18 carat yellow gold plated silver.
Necklace can be worn at 43 cm length or 48 cm length.
EKLA
In French "éclat" is a fragment, it also means radiance and brightness.
"Éclat" like the hundreds wax pieces gathered to build the patterns and volumes of these pieces.
"Éclat" like the brightness and the warmth of the gold.